---
FRAME – CIRCLES on 12″ Vinyl, and CD (with extra song).
Within Sweden, send 250 SEK/pack (+50 SEK if you need shipping). Swish to number: 0708-272373 | Kristian Kallio. Send an email to FRAME@FRAME.SE and provide us with your name, phone and address.
You may also pay online via PayPal. Go to https://www.paypal.me/kkallio74 and Send 25 €+10 € (packing and shipping), a total of 35 € and you will receive one vinyl and one CD.
If you don't do swish or PayPal, contact us on the above email address and we'll work out something else.
T-shirts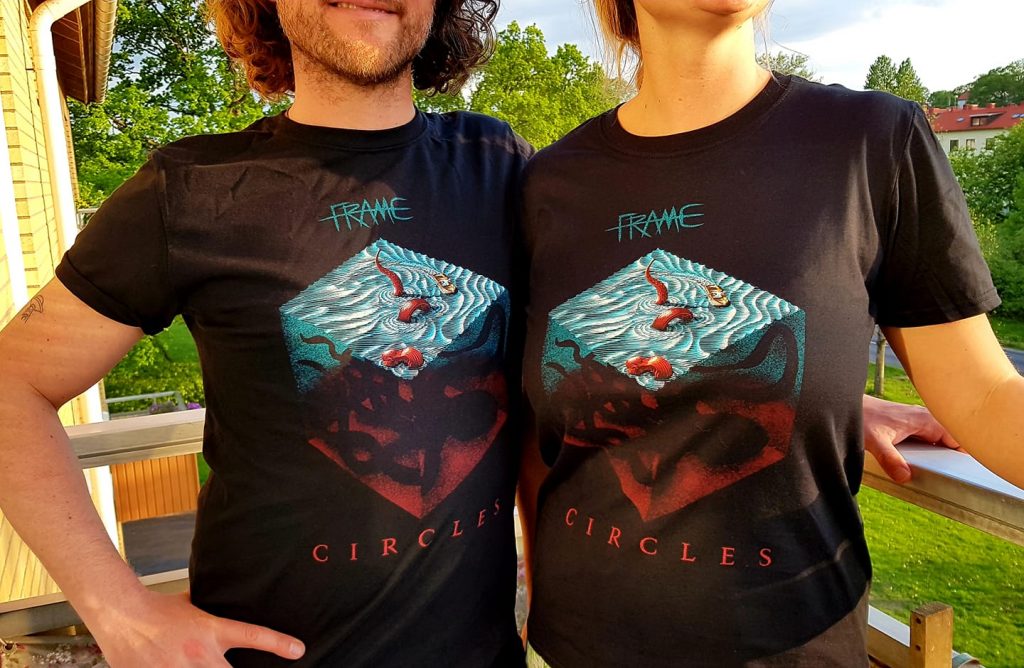 Use same info as above for ordering and paying. Please don't forget to mention size. Available in S, M, L, XL and XXL.
150 SEK (shipping and packing 50 SEK)
15 € (shipping and packing 7 €)